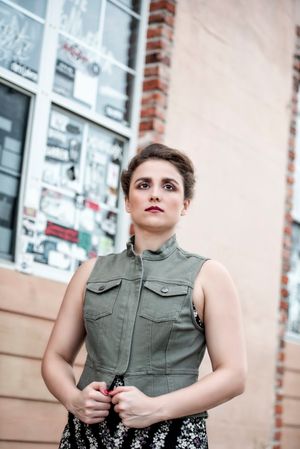 Charley young
BMI Singer/Songwriter. SAG-AFTRA Actress. Queen of Synthpop. 
"

I've got to hand it to Charley, who may be, if not the hardest working young artist, certainly the most determined. She is a true original, her vocal stylings like no one else. Her music is filled with wonderfully infectious rhythms." - Bruce Eckstut, Renowned Voice Specialist
Watch the "Liar" Official music video!
"Liar: The Mixes" Out Now!
Liar: The Mixes
Charley Young
0:00/3:23

0:00/3:23

0:00/4:31

0:00/4:31

0:00/2:32

0:00/2:32
charley's story
Charley Young was born in San Diego, California and raised on the Gulf Coast of Florida. Charley grew up listening to Depeche Mode, INXS, The Pretenders,  Madonna, and similar artists, all who have directly influenced Charley and her sound. Expanding upon these influences, Charley's connection and deep reverence for nature often figures in her music as is evident in the lyrics to songs such as "Fiery Storm" and "Summer is Mine" to name just a few examples.  
For Charley, being authentic, genuine, and unadulterated in her emotions and every day life is of the utmost importance. Having survived anorexia nervosa, Charley aspires to connect through her music with others suffering similar trials. Hearing how her songs and lyrics have helped or impacted a fan is what drives Charley to create. Charley's purpose in music is to be a lighthouse in the storm of life.